Finchy here.  The Chili Dawg isn't feeling so good, so he asked me to do the post for him.  Barney had rough start at Mom's skool, even after Mom got him a "Good To Be a Cougar" skool t-shirt!  Barney thought he was "cool" so he decided to be naughty.  He refused to wear goggles in Mom's Chemistry lab.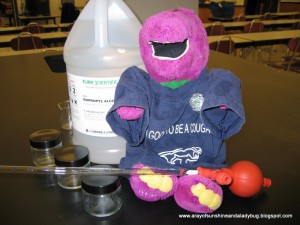 Then, he jumped up on the counter where the periodic table was and refused to come down!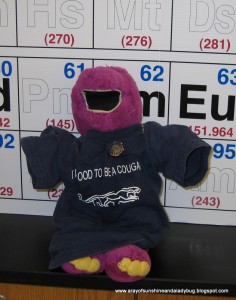 Mom then caught him photocopying his butt in the science office!  That's when she called for the school police officer.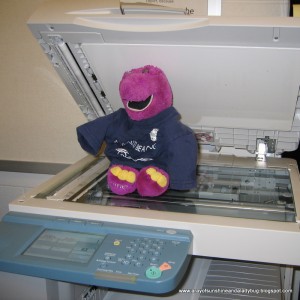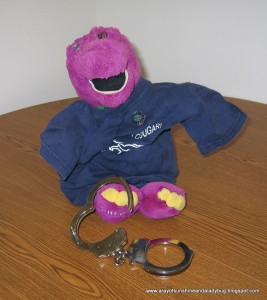 After that, Mom said he was "scared straight" and decided that it was better to follow the school rules.  He participated in small group work, and even was the recorder for the group in Mom's Anatomy class.  By the end of the day, Barney even earned a stamp in his agenda book!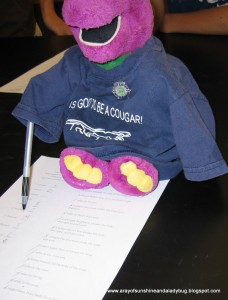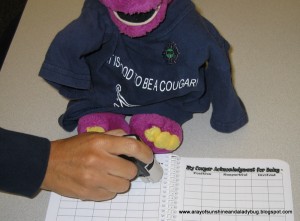 Okay, Barney, so you learned how to be a good Cougar at Mom's skool.  So what?  Either way, once the Chili Dawg is feeling better, we're still gonna kill you.  Just sayin'.  Finchy, out.