One year ago, today, I cradled your head in my lap.
Tears rolled down my face.
I let my nose breathe in your scent one final time.
Tears rolled down his face too.
"I can give you some more time," she said.
"We just want his pain to be over," I cried.
"I'm so sorry," I whispered over and over into his ear, as I buried my face into his fur.
I laid next to his body until it grew cold.
Then I slipped off his collar, and held it so tightly.
Ryan helped me off the floor, and together we exited the office, without my special friend.
God, I thank you for giving me Chili Dawg.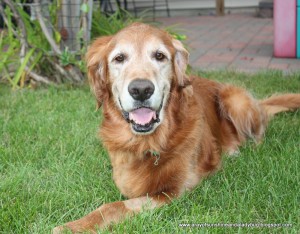 The video my husband made me for Christmas.